The Perfect Corporate Prepaid Visa Card in NZ
Created for Kiwi business, a rewarding solution that drives sales, rewards customers and increases brand loyalty.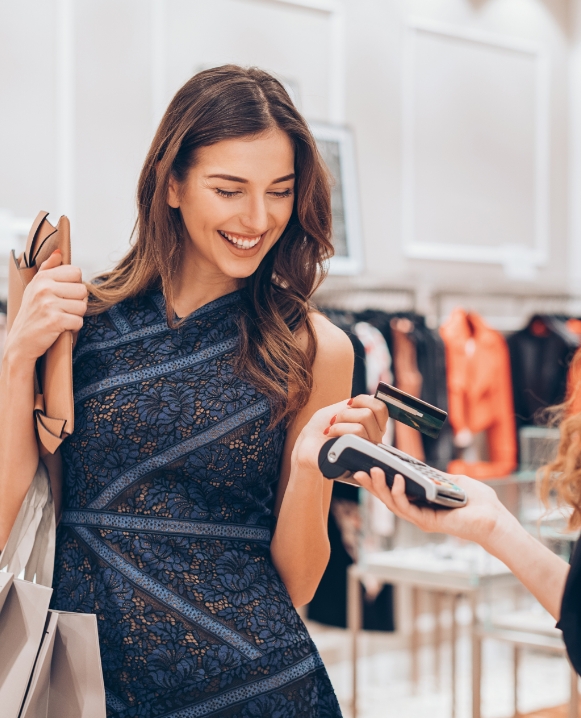 Reward them with anything they want with a Prepaid Visa Card.
When you hand out corporate gifts, rewards and incentives to important people, you want to make it memorable.
That's why choosing iChoose Visa prepaid cards for your awards, gifts, recognition and incentive programs is the perfect solution for your business. With choice packed into every Prepaid Visa Card and fully branded card options, your iChoose Prepaid Visa Cards will become a little pocket billboard for your brand every time a cardholder opens their wallet to use their card.
One of the greatest benefits of using iChoose Prepaid Visa Cards for your corporate rewards and incentives program is the flexibility and convenience they provide. Unlike traditional gift cards that are limited to specific retailers or merchants, iChoose Prepaid Visa Cards can be used anywhere that accepts Visa cards, giving your recipients the freedom to choose how they want to spend their rewards.
iChoose Prepaid Visa Cards can be easily managed through an online portal, allowing you to track balances, view transaction history, and even deactivate lost or stolen cards. With iChoose Prepaid Visa Card NZ, you can provide a hassle-free, personalised, and unforgettable experience to your employees, customers, and partners.
iChoose offers multiple types of Prepaid Visa Cards and has been the trusted leader of corporate Visa prepaid products across the New Zealand and Australian markets since 2003. We are proud to say we are a kiwi born business and the only independent partner in ANZ markets; as market leaders, we continually drive innovations and product development in Prepaid Visa Card reward solutions.
Compare Card Types & Options
| | iChoose Gift Card | iChoose+ Single Load | iChoose+ Reloadable |
| --- | --- | --- | --- |
| Activated life | 1 or 2 years | 1 or 2 years | 1 or 2 years |
| Create your own fully branded cards | | | |
| Reloadable | | | |
| Setup fee | No, unless branded | No, unless branded | No, unless branded |
| No minimum order | | | |
| Large volume discount | Yes, if branded | Yes, if branded | Yes, if branded |
| Includes iChoose card carrier | | | |
| Delivery Time | 10-14 days | 10-14 days | 10-14 days |
| Secure postal delivery | Bulk Ship to You | Direct to Cardholder | Direct to Cardholder |
| Secure activation | In bulk – online | By cardholder – online | Per cardholder – online |
| Card limit | $1000.00 | $4999.99 | $4999.99; |
| Pay-wave Tap'n'Go | | | |
| | Learn more | iChoose+ Single Load | iChoose+ Reloadable |
Check out different ways to use iChoose Visa Prepaid Cards
Prepaid Visa Card New Zealand: Rewarding options for every occasion.
iChoose Gift: iChoose Gift cards are just like in-store cards, only better. For those that love the feeling of instant recognition, then handing out these Prepaid Visa Gift Card is the option for you! At the heart of iChoose Prepaid Visa Cards is choice! Cardholders can spend their hard-earned rewards anywhere they want and on anything they like. No restrictions!
iChoose + Single Load: Visa prepaid single load cards are ideal for customer and consumer initiatives, where you have a large volume of prepaid gift cards to distribute as part of a large reward offer, cashback or promotions directly to the individual. Sent securely and directly to the cardholder via post, so you don't have to worry about repackaging and reshipping it. Ideal for a large volume as part of a large reward offer, cashback or promotion sent directly to the individual.
iChoose + Reloadable Cards: iChoose+ reloadable card is perfect for loyalty programs or ongoing payments. The reloadable card allows funds to be loaded frequently depending on the program points earned by the cardholder over time. In some industries, the reloadable gift cards nz have become so popular that participants sign up as a partner because a reloadable payment card is included in the rewards and incentive program.
If you are looking for the best rewarding option visa gift card nz choices are the way to go! The iChoose+ range gives your cardholders a greater choice and higher limits. They are also easier to manage with direct send via post to your intended recipient. iChoose+ is available in Single load Prepaid Visa Cards and Reloadable Prepaid Visa Cards.
Supercharge your cashback programs
iChoose cashback offers higher ROI on cashback campaign budgets than a traditional point of sale discounting campaigns. Enjoy end-to-end management of your cashback program via our easy-to-use cashback platform, with full reporting on customer activity and behaviour.
When it comes to the capabilities of corporate prepaid cards, iChoose takes the cake! It offers everything you need to run a successful incentive and reward program, including promotion and communication of your cashback program to your loyal customers and partners.
iChoose+ Visa Gift Cards take your program to the next level and drive and increase sales, nudge existing customers along, create new leads, drive retention, and initiate repurchases and renewals for your brand.
We understand that the success of your cashback program is critical to the overall success of your business. That's why we offer a comprehensive range of services to help you make the most of your investment. Our platform is designed to be intuitive and user-friendly, with all the tools and features you need to create and manage your cashback program efficiently.
Partnering with iChoose is an investment in the long-term success of your business. Our platform and services are designed to help you achieve your business objectives, whether that's driving sales, increasing customer loyalty, or boosting engagement. With iChoose, you can have confidence in the effectiveness of your cashback program, knowing that it's backed by a team of experts who are committed to your success.
We have a card to suit any need, budget or ROI formula. Choose from fully branded, co-branded and iChoose branded options. To get started, talk to one of our B2B incentive experts today.
Talk to our B2B incentive experts
Benefits to your business
Trusted
Strong association with VISA
Secure
Card activated by the recipient or you
Promotion
Pocket billboard for your brand
Long-Lasting
12-month or 24 month card validity periods
Cost-Effective
Reduced administration, time and costs
Benefits to recipients
Unlimited Choice
28 million VISA merchants worldwide
Branded Cash Is King
Ultimate reward flexibility
It's Personal
Cardholder name printed on the card
Secure & Supported
24/7 online and phone support
Convenient
Shop online, in-store, over the phone
Perfect for any business and any occasion.
The iChoose Visa card is the ultimate gift for any occasion, no matter what business you're in. Whether you're looking to reward loyal customers, incentivise employees, or offer thoughtful gifts to business partners, our custom-branded prepaid cards are the perfect solution.
iChoose Visa Prepaid cards are accepted at millions of locations in over 200 countries and territories worldwide. Now that's flexibility and spending power that no other reward can offer. These cards not only offer superior spending power but also unparalleled convenience that is simply better than cash or travel money.
Whether it's in-store or online, iChoose Visa cards are widely accepted by merchants worldwide, giving you the freedom to make purchases on the go without having to worry about currency exchange rates or ATM fees when withdrawing cash. Plus, you can enjoy the ease and convenience of shopping online or in-store at any time.
Business Partners

• Loyalty & retention programs
• Reseller rewards
• Sales rep incentives
• B2B incentives
• Expense card
• Rebates

Customer Campaigns

• Cashback promotions
• Gift with purchase
• Prize draws
• Christmas Gifts
• Rebates

Staff Recognition

• Long service awards
• Sales bonuses
• Internal sales incentives
• Christmas gifts
• Expenses & travel
• End of financial year payments
FAQ's
The biggest difference between the two reflects their permanence: prepaid cards can be reloaded and used indefinitely, while gift cards can generally only be used until the dollar amount on them is exhausted. When you use a credit card, you are borrowing money. Generally, when you use a prepaid card, you are spending money you have already loaded onto the card in advance.

Prepaid credit cards are usually available for purchase online, from stores, some banks and credit unions, and major retailers.

Yes, New Zealand does have Visa gift cards available for purchase. Visa gift cards are prepaid cards that can be used for multiple purchases until the balance is used up. These cards are issued by a card issuer and come in various card packaging options. However, it is important to note that there may be additional fees associated with purchasing and using a Visa gift card, such as activation fees or monthly maintenance fees. It is recommended to read the terms and conditions carefully before purchasing a Visa gift card.